Project Engineer – Arc Welding
---
Project Engineer – Arc Welding
Project Engineer – Arc Welding
ABB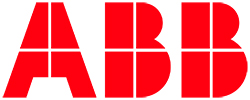 Job Posted : Oct 29th, 2021
Job Description
This is a Project Engineer – Arc Welding role reporting to Operations Manager in Robotics & Discrete Automation Business Area based in Bangalore. You will be responsible for designing the authority for an engineering discipline with low to medium complexity. Completing assignments on small projects or portions of larger projects, cost-effectively and in accordance with contract specifications, quality standards and safety requirements.
Responsibilities:-
Evaluate, select and apply standard techniques and procedures to perform engineering assignments. Provide technical support for testing, installation and commissioning activities. Prepare project documentation within one's scope of deliverables.
Assist in preparing proposal or presentation of engineering projects or programs such as provision of bills of materials, estimated engineering hours.
Support contract Manager in issuing claims. Provide quality solutions as per customer requirements and delivers within budget and contract.
Create work plans and cost estimates in own area of responsibility and ensures quality deliverables on time and within targeted cost. Improve effectiveness of work plan in collaboration with other functions.
Complete risk and opportunity assessments and ensure implementation of resulting actions in one's area of responsibility. Reports any contract or quality or program or cost issues to management along with recommendations for resolution.
Assist customers on technical issues, interacts with official contacts, contractors and other staff within the scope of deliverables. Provide technical evaluation of supplier proposals and accepts as fit for purpose supplied equipment or services.
Collaborate with the Supply Chain function to ensure that technical requirements for equipment or services are communicated and agreed on with potential suppliers.
Use standard processes and tools applicable to one's area of responsibility. Ensure that engineering activities comply with required safety regulations and contractual requirements. Report processes and tools inefficiencies and suggests improvements ideas.
Assign tasks to and coordinates work with entry level engineers, technicians, administrative staff.
Your background:-
Bachelor's Degree in Mechanical or Electrical Engineering.
Minimum 4-8 years of experience in Arc Welding.
Candidates must have experience in Robot programming and ABB robots.
Must have strong commissioning experience.
Prior experience in sales and exposure to Robot Studio will be an added advantage.
Location:-
Company Overview:-
ABB is a leading global technology company that energizes the transformation of society and industry to achieve a more productive, sustainable future. By connecting software to its electrification, robotics, automation and motion portfolio, ABB pushes the boundaries of technology to drive performance to new levels. With a history of excellence stretching back more than 130 years, ABB's success is driven by about 105,000 talented employees in over 100 countries.